4 tags
5 tags
7 tags
13 tags
14 tags
Nerd News: Two Bird Posts
So there are two Bird-related things to report today. One is a real-life DnD Monster, the Lammergeier, a bird that apparently eats bones. Not bone marrow… bones. It drops them on rocks and eats them. This terrible bird also looks like this. And this. They dissolve bones in their stomachs. And throw up on their enemies, like cheerleaders. They have nine foot wingspans. Also, it apparently...
4 tags
"Dirty Disney" Princesses! (Kinda SFW) →
A friend of mine is selling pictures of grown-up Disney Princesses in risque poses on Ebay. Unique gift idea for those tough-to-please friends! You can check out her stuff by clicking on the title. Kinda safe for work.
11 tags
7 tags
7 tags
5 tags
6 tags
8 tags
6 tags
11 tags
5 tags
6 tags
9 tags
Hey guys! Cheap models! →
This is basically a shameless advertisement for what has quickly become the best kickstarter ever. If you don't know, kickstarter is a project funding webpage where people with cool ideas for stuff (games, events, products, etc) post their idea on a page. Other people who think the idea is cool can throw money at them to fund it. Depending on how much you fund the project, you get various...
10 tags
11 tags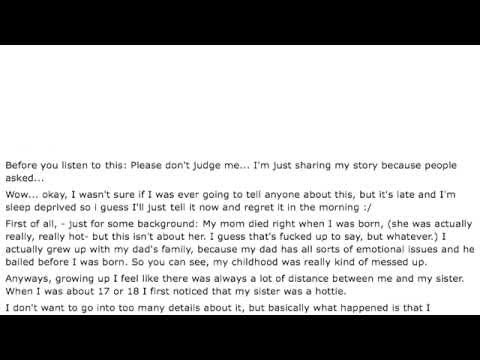 7 tags
Skavv's Rant: Gamer Girls
Alright, this one is going to be a whopper. First let me say that women who are into gaming are more than just a welcome addition to the gamer hordes; women are a big part of that subculture all on their own. The world doesn't need to "accept" the idea of gamer girls, because the idea is already a solidified reality. The world might as well "accept" the idea of...
15 tags
5 tags
5 tags
10 tags
The Golden Rules, Part 2
I recently started to work the rust out of the old DMing muscles (that's right, my muscles rust) and was somewhat surprised to see that I am a bit out of practice. For one thing, I made a grievous error in running my game, which brings me to this post's Golden Rule of DMing: "You can't predict what the players are going to do, even if you think you have them...
6 tags
5 tags
6 tags
6 tags
Save the Internet! →
Long story short, there's another bill going around that will ruin the internet. It happens from time to time, and this is one of those times. Do what needs to be done. Thanks.
8 tags
7 tags
7 tags
Nerdy Pickup Line of the Week
Week 12: "I've been waiting all my life to get a Pikachu, babe." Last Week
7 tags
2 tags
Skavv's Rant: I'm back.
I'm back. Alright, I have some explaining to do. If you've been paying much attention to my blog here, it probably seemed like I died. Close, but no deathstick. I got a degree, got a job, gained and lost a small fortune, met a new fortune, and started playing The Old Republic. Two of my regular DnD games dried up, and I ran a few oneshots. I would like to thank both of my followers for...
5 tags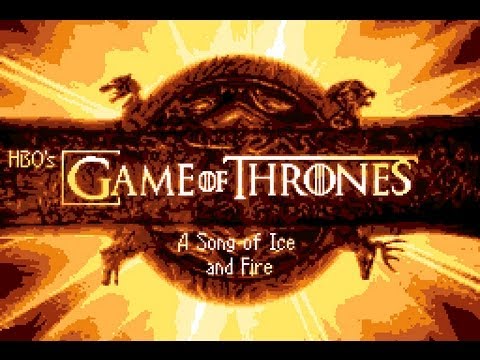 6 tags
5 tags
5 tags
17 tags
Sexy Geek Girl Costumes! →
defyalllogic:
5 tags
Star Wars Travel Posters! →
11 tags
Nerdy Pickup Line of the Week
Week 11: "Damn girl, what's your power level? Looks to me like it's over fine-thousand!" Last Week
8 tags
5 Reasons Zombie Games Are Taking Over The World
With titles like Left 4 Dead, Dead Rising, Plants vs Zombies, and more recently Dead Island each raking in millions of dollars, there is some sociological phenomenon at work to sway public interest toward the undead. In addition to these games there are other big names that are eluding me right now, and of course there are the 'zombie versions' of nearly every big game. With more or...
9 tags
Nerdy Pickup Line of the Week
Week 10: "If beauty could be measured in hours spent online, you would be a level 85 Night Elf Druid" Week 9: "Want to try a new experience and see what levels up?" Last Week
9 tags
7 tags
8 tags
6 Tabletop Gamers You Don't Want to Be
First off, this is a list of a few people who are usually present at every gaming table. It isn't the end of the world if your table has a couple of these characters, just know that some of your friends have probably noticed it, and aren't thrilled. Anyway, here goes: 1) Warning Signs: Do your friends turn away or change the subject when you start to talk about your character? Do you...
9 tags
9 tags
6 tags